Overcoming Obstacles to Effective Senior Falls Prevention and Coordinated Care
Abstract
This Toolkit is intended for executives, managers, designers, program staff, outreach staff, consultants, and contractors dealing with, or considering creating or updating, policies and programs to reduce the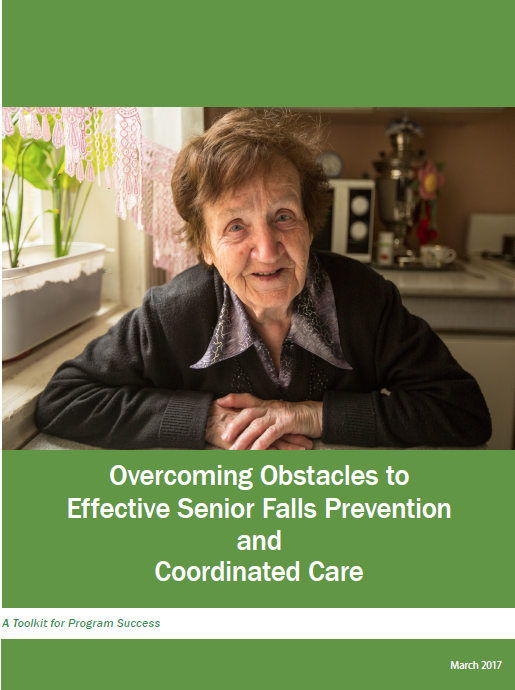 frequency and/or severity of falls among seniors. These policies and programs may be governmental, non-governmental, for-profit, or a combination of these, as may be the partners they seek to provide support to the programs. Reflecting consultations with the professionals acknowledged below, this Toolkit identifies common obstacles to the development and implementation of effective senior falls prevention and coordinated care policies and programs, annotated lists of resources that may help with overcoming the obstacles, and descriptions of how to confront the obstacles and use the resources to make the programs effective and achieve success.
Contract
This toolkit was developed for the U.S. Department of Housing and Urban Development, Office of Lead Hazard Control and Healthy Homes by Healthy Housing Solutions, Inc. under Contract #DU203NP-15-D-06, Order #004.
Disclaimers
This document was prepared under contract to an agency of the United States Government. Neither the United States Government nor any of its employees makes any warranty, expressed or implied, or assumes any legal liability for any third party's use of, or the results of such use of, any information, product, or process discussed in this document. Mention or illustration of company or trade names or of commercial products and services does not constitute endorsement by the United States Government.
Although the validity of all website addresses was verified prior to publication, addresses may change. If a link does not work, checking a higher-level address (e.g., if www.abcdefedcba.org/aging/fallsflyer no longer works, try www.abcdefedcba.org/aging or www.abcdefedcba.org) may be useful, as may using a search engine.